maria Zampini — July 1, 2012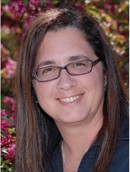 Anyone who is acquainted with me knows I follow sports; more specifically, I'm a die-hard Cleveland Browns, Cavaliers and Indians fan. Neither the Cavaliers nor the Browns has ever won an NBA or NFL championship, and you have to go way back in the record books to find where the Indians won the World Series in 1948. Yep, we Cleveland fans are a tough lot.
There was recently a big brouhaha surrounding comments made by Indians closing pitcher Chris Perez. He complained how the Indians are in first place yet the fans aren't coming out to the ballpark, and why all the negativity in the press when they are doing so well? This prompted local News-Herald sports writer Jim Ingraham to contemplate the difference between Browns fans and Indians fans.
Jim stated in his column that football has a shorter season and fewer games, and football fans, despite the Browns' consistent losing record, are more rabid followers. With more games, baseball fans are also enthusiastic – but in a different way. In a nutshell, he feels the better "bang for the buck" sports experience in Cleveland is actually the Indians, and that is why their fans are perhaps more temperamental. In fact, you'll never hear a Browns player complaining, "Why aren't the fans showing up?" Instead, they could actually be asking, "Why the heck are fans showing up at all?"
OK, so how does this even remotely relate to the green industry? I found it to be a parallel with what I've encountered this spring season in dealing with green industry retailers. What I always hear from others, and preach myself, is that IGCs, not box stores, are where the general public should purchase their plant material and green-related products. Why? A few reasons would be that IGCs have better quality plants, more knowledgeable staff and more friendly service. It is supposedly a better shopping experience, ala the Indians. I would normally ask, why would you shop at a box store if given the choice?
Within one week this spring I visited three big box stores, a regional box store and two independents, both of which I'd consider "A" or "B+" garden centers. Those who know me realize I tend to not beat around the bush. I usually call things the way I see them, and I have to tell you: If I take off my green industry hat and put on my consumer cap, my ventures this spring were not what I expected.
Plants. Big box annual quality was overall equal to the independents. Variety of annuals, veggies, perennials, tropicals (types and sizes), however, definitely went to the independents. The best shrubs were at the smallest independent visited. The tree quality at the boxes was quite honestly pathetic, and I was to some degree ashamed to see such poor quality on sale – both that a wholesaler could produce it and that a box would buy and offer it to their customers.
Customer service. A shocker, as no one, and I mean no one, ever approached me or even acknowledged my presence at either independent! Two workers at the regional chain at least said hello and asked if they could help me. The best service was at Home Depot, where I was greeted by every single worker I passed in the entire store. And this was not a one-off event; my house burned in March, and so I've made multiple trips to this store and each time those sporting the orange aprons have consistently welcomed me and offered their assistance.
Merchandising. Box stores simply line up the product and don't do much else. Thus, the larger independent was tops with creative displays and cross merchandising, but I found the depth of their lines shallow, their store sterile and not as personal or inviting as the small IGC.
Impulse buying. Two of the big box stores got it over everyone else on this one. They had racks of color and non-color items by the registers and down practically every aisle for that potential impulse purchase. You didn't have to walk to the garden center area to see or find plants; they made them front and center. I walked away from the large independent shaking my head asking why was the spectacular bougainvellia not on a register end cap! The price was right, so I think it could have flown out the door.
Watering. Everyone needs improvement here. I found dry plants (soil shrunken away from the pot edge) at all locations. I have to give the blooper award, though, to the regional box; at the garden entrance the first things you were greeted with were six dead hanging baskets with a tiny, handwritten sign that said, "$2 needs love." Pay them to haul away their garbage? I don't think so!
Overall. I was somewhat disappointed in the IGCs, as they didn't excel at all the things you'd assume they would have. And I was impressed with the box stores on how far they've come.
Of course, some may ask how I'm qualified to talk about IGCs. That would be a fair enough question. Well, my family did own and run a destination attraction garden center for 30 years. Second, I'm a woman, a target demographic for garden retailers. Third, and maybe most importantly, I too am a consumer.
To sum it all up: Box stores are not quite the "poor plant provider" they once were. That being said, there are still plenty of things that IGCs can do better or differently – but it is a matter of seizing that opportunity, playing up your store's strengths while continuing to improve on your weaknesses. I'm betting on IGCs being like the Indians; delivering a better experience and being in the game for the long haul.
In closing, I just want to end this month's column with a reminder that this "Nursery Insight" column is an opinion piece. Of course as a Virgo, I'd like to think that I'm always right, but realistically I know that sometimes I could be, and might be, wrong. But hey, if nothing else, I do strive to play devil's advocate and help us all think about ourselves, our businesses and our industry.
Maria Zampini is president of Lake County New Plants LLC, Madison, Ohio. She co-founded the company with her father, Jim Zampini. Their focus is sales and marketing of LCN Selections along with research and development of new plant introductions. She can be reached at [email protected]