Staff — May 13, 2016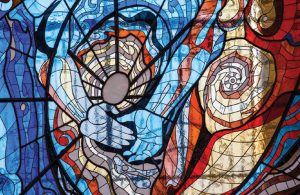 All Photos: iStock unless stated otherwise.
View last month's 5 fun horticultural facts.
Did you know: that moss growing on urban trees is a useful bio-indicator of cadmium air pollution in Portland? A study by the U.S. Forest Service Pacific Northwest Research Station is said to be the first to use moss to generate a detailed map of air pollution in a U.S. city. What's unusually sad about this story, at least to some of us, is that it's believed the pollution may be coming from two producers of stained glass: Uroboros and Bullseye. Stained glass manufacturers often use heavy metals (including cadmium, arsenic and cobalt) to achieve the richest colors, and both Uroboros and Bullseye are known internationally for the exquisite tones they produce. Both production facilities have voluntarily ceased the use of cadmium and arsenic.
For more, visit www.sciencedaily.com/releases/2016/04/160407111826.htm
Did you know: that the emerald ash borer is actually good for something? Pshaw, you say. But it's true. The wicked little pest has been given credit, at least in part, for drawing the normally elusive pileated woodpecker back to the Chicagoland area. Preferred habitat for the distinctive bird is large dead and/or dying trees—and Illinois has thousands of standing dead ash—and it is lured to the larvae lurking beneath the stressed bark. "These dead and dying trees are going to provide great habitat for the pileated woodpecker," says Rob Rohrbaugh, assistant director of conservation science at Cornell Lab of Ornithology, the go-to resource for bird fans. Rare in northern Illinois for a number of decades, the pileated woodpecker has been spotted "fairly regularly on the east side of the Morton Arboretum in Lisle for the past month or so," according to an experienced local birder. See? We're making lemonade out of dead ash.
For more, visit www.chicagotribune.com/suburbs/naperville-sun/news/ct-nvs-woodpecker-emerald-ash-borer-trees-st-0324-20160324-story.html
Did you know: that slugs have teeth? And that the teeth are located on their tongues? Okay, that's another "eeewww … " fact you probably could have done without. However, it's true, and it's one of the reasons they can be damaging to plants. Tender young, spring foliage is no match for these horrific beasts, so experts recommend keeping the garden neat and tidy to prevent them from conducting their reign of terror. That, and get a duck.
For more, visit http://bit.ly/OSU_Gardening2451
Orchid photo ©Tammy Spratt, San Diego Zoo.
Did you know: that the San Diego Zoo features more than just pandas? A critically endangered lady slipper named Paphiopedilum vietnamense—a variety found in only one location in northern Vietnam—bloomed for the first time in the zoo's Orchid House at the end of March. The orchid was legally grown from seed obtained from a commercial orchid grower; there are thought to be only about 50 plants remaining in the wild.
For more, visit http://zoonooz.sandiegozoo.org/2016/04/01/critically-endangered-lady-slipper-orchid-blooms/
Did you know: that winter in Scandinavian countries can be long … and, well, long? With a bit of time on their hands, some Finnish farmers came up with a way to help with chores, including tree trimming and building maintenance—among a few other tasks. They attached a chainsaw to a drone and set it loose on evergreens, icicles and—spoiler alert!—snowmen. For those considering innovative ways to mechanize a few landscape jobs, you might want to keep thinking. And watch out for pink balloons.
For more, visit www.youtube.com/watch?v=6Viwwetf0gU